relieve yourself of electricity bills and power cuts:
solar power is a reliable, cost effective, money saving asset in the long run
With hyquip solar power system you can virtually eliminate your electricity bill and start saving from day one also reduce your environmental impact.
avail capital subsidy on your solar installation
Hyquip solar power system design and warranties ensure that your investment on solar rooftop installation is protected for years to come. Hyquip handles all aspects of your solar installation including design, erection, subsidy and solar system maintenance by highly trained professionals giving you the peace of mind for years to come.

Most economical choice for home owners is to combine solar energy with electricity provided by your utility offsetting the most expensive electricity usually during the day and purchase electricity from the utility during nights avoiding battery storage which is a complicated, expensive and high maintenance option.
Solar system installation for your home consists of:
High efficiency solar modules
Modular- self-loading mounting structure
Hyquip modular black box set
Battery storage ( If required)
HIGH EFFICENCY:
Rooftops provide the opportunity to turn unused space into energy producing, cost cutting asset. Hyquip roof top mounting installations are carefully designed considering shadow analysis of the system to enable maximum energy production from limited roof area. Thereby offsetting more of your electricity bill and realize greatest savings on your energy costs.
Quick installation:
Hyquip solar rooftop systems are modular in design for quick installation causing minimum disruption.
AVOID CIVIL COSTS:
Traditional solar roof top mounting installations require holes to be drilled in the roof, leading to potential roof damage. Hyquip solar roof top systems are self-loading specifically designed for space constrained, load sensitive rooftops eliminating the risks associated with traditional installations.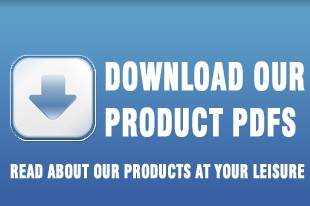 Support & Downloads
To know more about our wide range of solar products and theservices we cater, you are free to download our product catalouges. Please hit the download button below to download the content.
download
Solar Calculator
HYQUIP has developed a solar power calculator as a free resource to estimate the power generated and the payback revenues. Users can input their basic details and use the calculator for FREE.
Go to Calculator